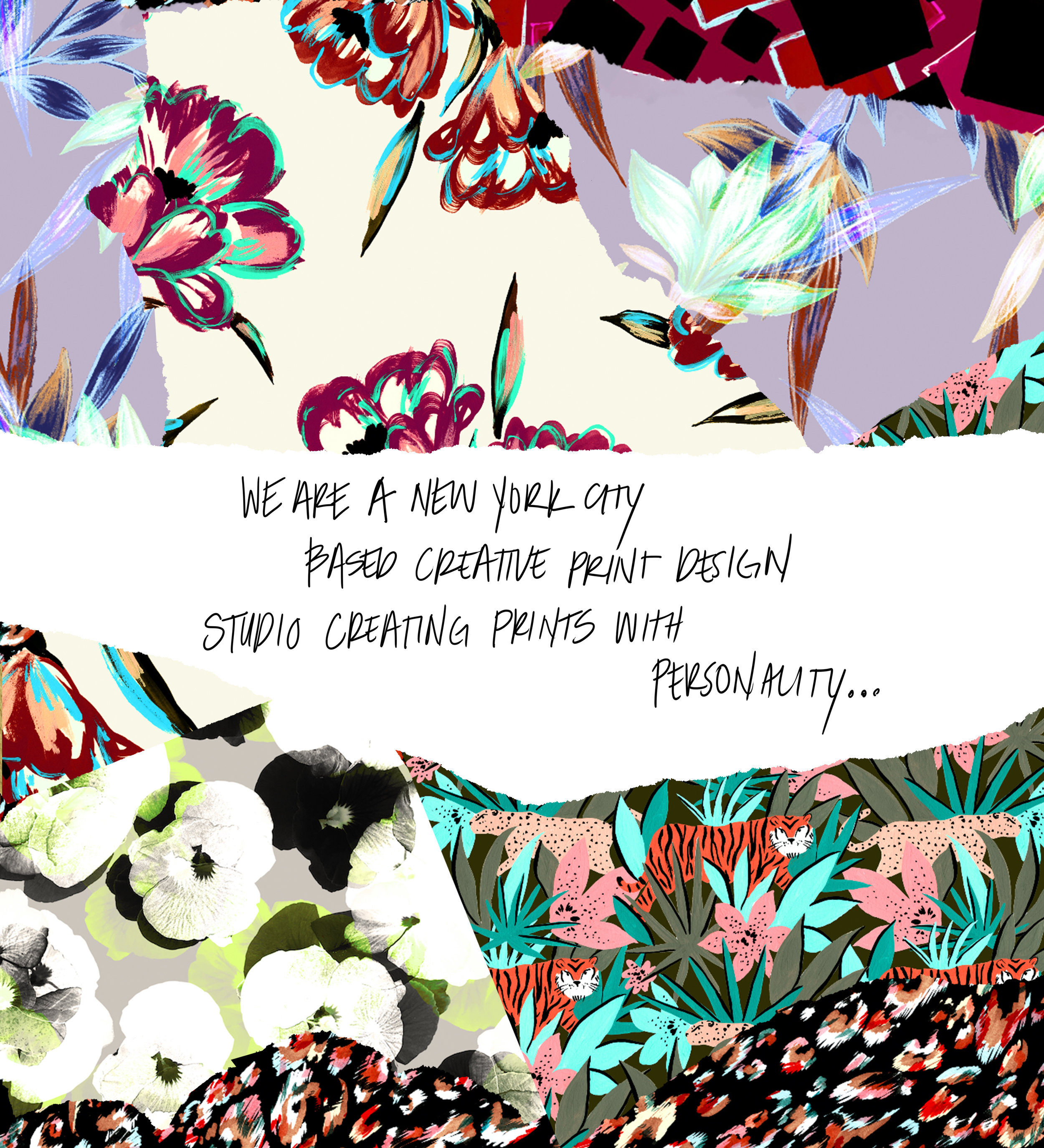 Creative Original Art & Composition
We take our time creating strong original art with a perspective - then we digitize the artwork and create a killer composition. A lot of TLC goes into each design and our passion is something that always shines through. As a team we develop new concepts and trends each month, always keeping the collection fresh and forward. Forward momentum is always our priority.
Color Combination
Known for our use of color - we are certainly not afraid to use it. We love combining colors together that you would never expect. Many of times our colorful prints end up being the roadmap for our clients collections. We like to offer punch, funk and a lot of pizzazz.
Perfect Files!
This is not something that you might always think about initially - but it is essential in creating perfect product for your customers. We pride ourselves in the delivery of our files - always organized, always delivered quickly, and ALWAYS perfectly cleaned up so they are ready to rock-n-roll for production. We offer all of our prints in repeat too no extra charge, duh, why wouldn't we! We also offer color separation services if needed, reach out for more information.
Design Philosophy
All of our designs incorporate an original hand painting as we believe it adds a little something special. Whether it be a hand painted geometric or a digital floral print, each design has layers of hand painted strokes to put our stamp of uniqueness on it to set us a part.
We don't take work too seriously!
We hire nice people. This is important to us as a positive working environment is the only way to be great company not just a good one. With Pickle as the boss, we always find time to have some fun too. Work doesn't have to be work when you love what you do.
In the heart of NYC with an empire state of mind!
Based in the center of it all - the fashion district of NYC - we are surrounded by inspiration, culture, color, and trends. We see what the market is doing, what the people are wearing, and what the people are buying.